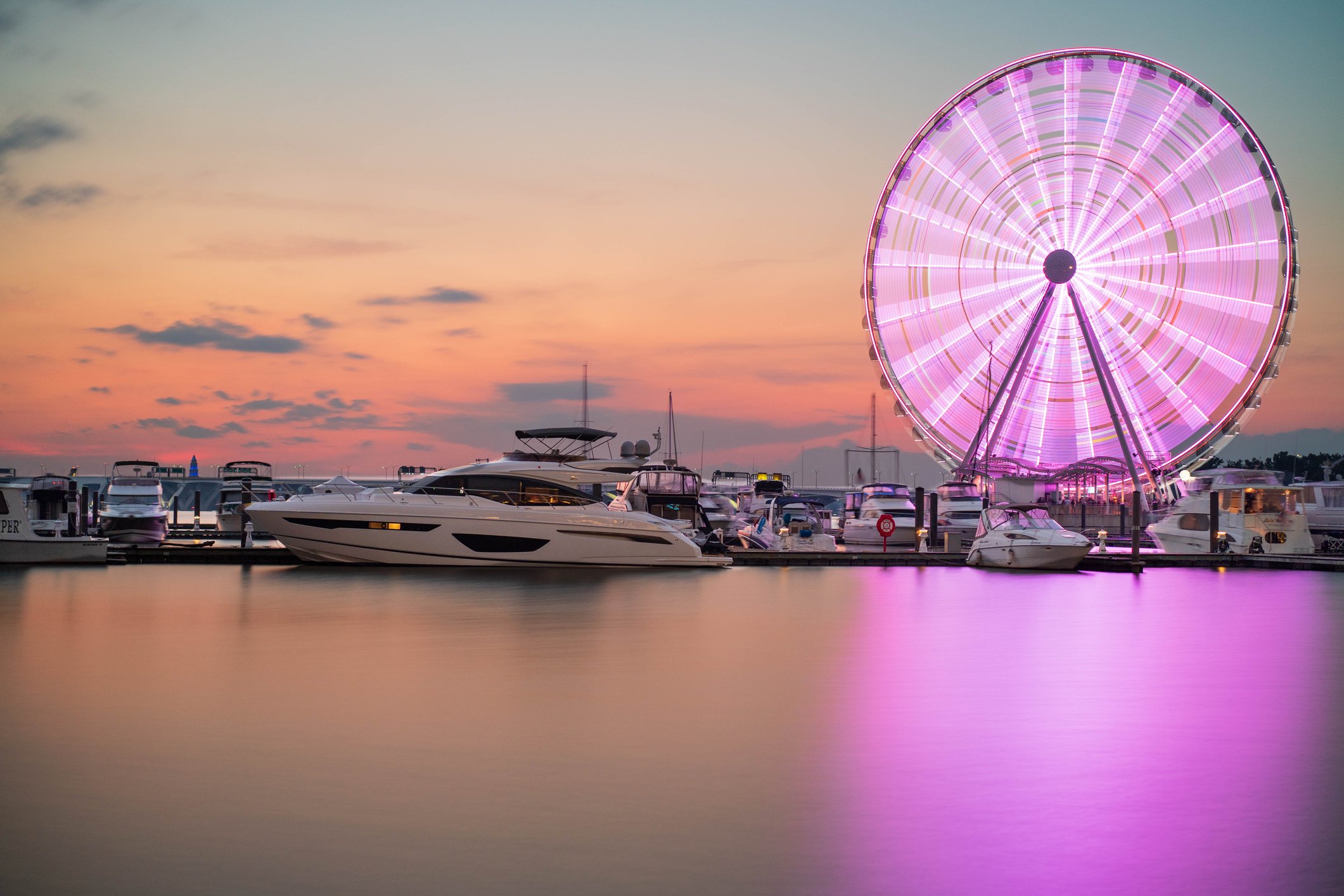 If you're a travel clinician looking for an assignment surrounded by light-hearted attractions and fun activities, Maryland is the next stop for you! You'd be surprised at how much fun is filled in this small state. Nature-lovers have miles of hiking, kayaking, swimming, and biking in one of the most geographically-diverse states in the country. There's something for everyone in Maryland. Take a look at these 10 hand-picked hot spots for you to experience the next time you take an assignment in Maryland!
1. Ocean City Boardwalk
Built in 1902, Ocean City Boardwalk is recognized as one of the best boardwalks in America. From novelty shops to fancy eateries featuring Maryland's local cuisine, amusements, and a fantastic nightlife complete with music and dancing, Ocean City offers you a truly unique experience. There is no better way to experience a wonderful combination of culture and convenience that only a gorgeous, laid-back and truly welcoming place like Maryland can offer.
2. Brookside Gardens
This 50-acre award-winning public garden display features several gorgeous areas that are so picturesque you would want to take pictures in every corner. Check out the Butterfly garden, the Japanese style garden, and the Children's garden for the most exquisite display of flowers and plants. You can also visit their two conservatories, which are open all-year round for your enjoyment.
3. Strathmore Music Center
Opened in February 2005, Strathmore Music Center offers audiences a wide array of musical shows that suits just about anybody's taste. If you are a music lover and you are looking for a night of entertainment, check out what Strathmore has in store for you. They have a full list of events at their website so you can check out which shows you are going to watch on your trip to Maryland.
4. Deep Creek Lake
Known as the largest inland body of water in Maryland, Deep Creek Lake is a man-made lake that was constructed in the 1920's. It is currently one of the most visited tourist attractions in Maryland primarily because of its state park.
The park offers vacationers a number of exciting outdoor activities like fishing, hiking, swimming, water skiing and wakeboarding. When the lake freezes in the winter, it becomes a great place for cross-country skiing and snowmobiling.
5. Baltimore Inner Harbor
A trip to Maryland would not be complete without a visit to the Baltimore Inner Harbor. Take a fun-filled and thrilling cruise with Seadog Cruises to learn about the historic sites around the harbor, explore the Maryland Science Center to have a delightful day of learning and discovery, and have a fabulous dining experience with your family at some of the state's finest restaurants.
6. Six Flags America
If you are looking for the most thrilling adventure of your lifetime, there is no better place to visit than Six Flags America. Go on the Apocalypse with its unnerving drops and inversions, ride the Batwing Coaster and enjoy the most menacing ride of your life. Check out their family rides and kiddie rides, their musical shows for entertainment and relaxation, as well as their water park for an awesome wet and wild experience.
7. Assateague Island National Seashore
Established in 1962 to protect the island's splendor, Assateague is currently one of Maryland's most favorite vacation destinations. There are a number of fun activities to do here such as sightseeing cruises, bird watching, fishing, hunting and kayaking. You can also just spend time at the beach, lounging around by the beautiful seashore.
8. Fort McHenry
Boasting a rich history and an unusual star shaped design, Fort McHenry is located in Baltimore and one of the things it has become best known for is its defense of the harbor in the War of 1812. This is the ideal attraction to visit if you are into wartime history, as there is plenty to explore and learn here.
Many people visit this national monument and historic shrine during their time in Maryland. You can look forward to exploring the history, nature and enjoying a truly educational experience when you come here.
9. Chesapeake & Ohio Canal National Historical Park
As a testament to America's early transportation history, the Chesapeake & Ohio Canal operated for nearly 100 years as a lifeline for communities living along the Potomac river area. Today the park serves as a place for visitors to go on long, leisurely walks, tours of lock houses as well as other historical structures. Visitors can also enjoy trail hiking, scenic bike rides, leisurely boat rides and other special events.
10. Baltimore and Ohio Railroad Museum
The whole family can enjoy a magical and memorable experience with a visit to the Baltimore and Ohio Railroad Museum. You will be able to learn more about America's most important railroad collection as well as enjoy a host of activities including a choice of train rides, which is something that the kids and train enthusiasts will be thrilled with.
There is plenty here for children as well, with areas such as the Kids' Zone and the Train Carousel. Taking a tour of this museum is a fascinating experience and there are some wonderful exhibitions to take in during your time here.
SOURCE: https://www.attractionsofamerica.com/attractions/maryland.php