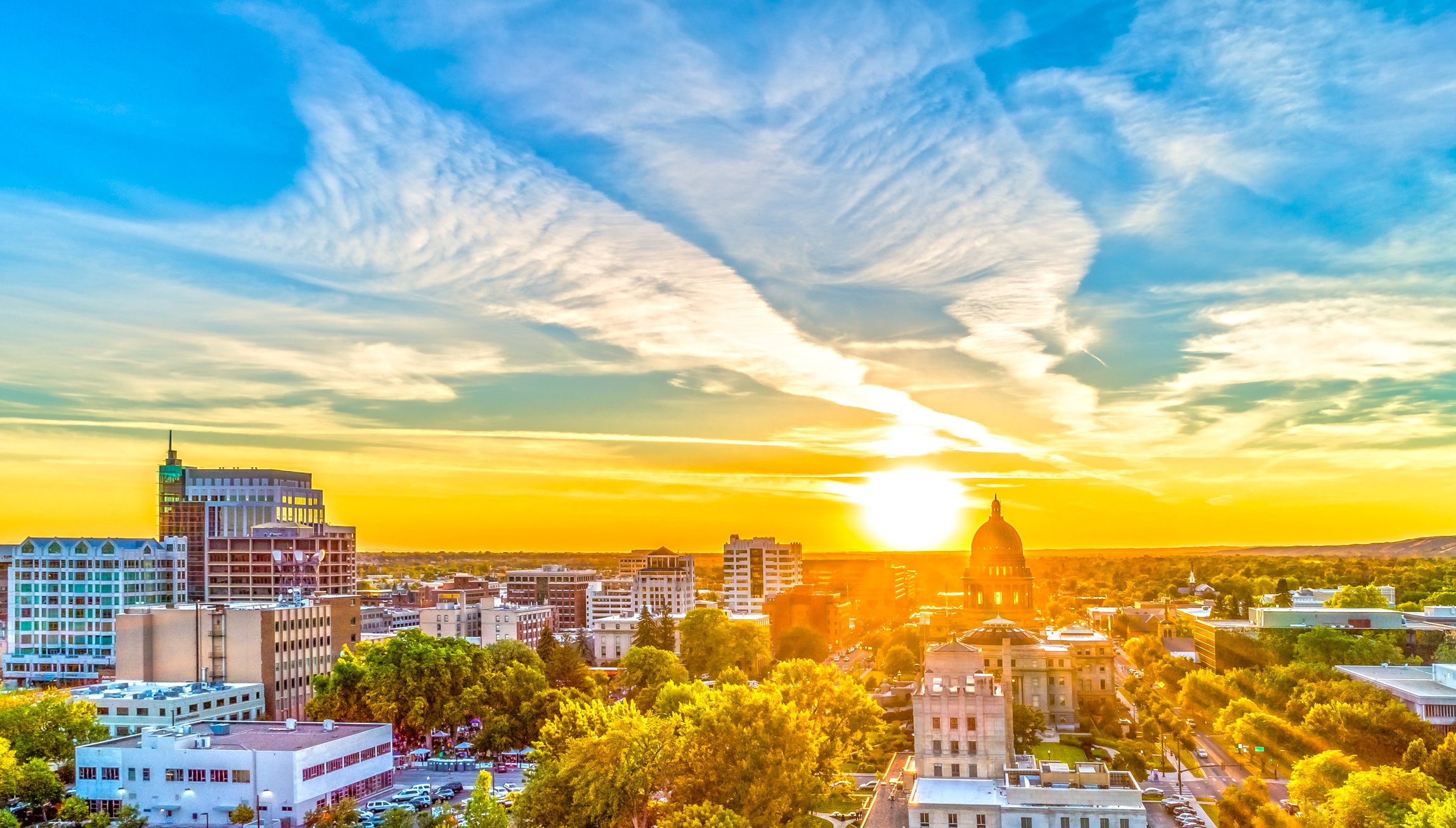 Nicknamed the "Gem State", Idaho is quite certainly filled with many gems that are a MUST see! You can find tons of different spots that have such diverse activities including skiing, golfing, camping, biking, and many more! If you are a travel clinician looking for a beautiful, rural area with tons to do, the Gem State is the place for you! Check out these 10 hand-picked tourist attractions to visit on your next assignment.
1. Yellowstone National Park
Did you know that Yellowstone National Park was the first national park in the WORLD? Take a step through history while also enjoying that beautiful nature! While there, you can also catch a glimpse at the wildlife in their natural habitat. The buffalo are prominent in the area, so be aware of your surroundings! Although most of Yellowstone is actually located in Wyoming, there is 1% of the national park in Idaho, and it is beautiful!
2. Sun Valley
If you are looking to ski, Sun Valley is the place for you! Tons of celebrities own home in this area, so keep a look-out when you visit. Sun Valley is placed on tall, snowy mountains that are great for skiing and snowboarding. In the summer, you can golf, horseback ride, and even fly fish! This beautiful resort has hosted World Cup ski races, and other great activities that are entertaining for everyone.
3. Craters of the Moon National Monument
Surrounded by lava formations, Craters of the Moon National Monument is an amazing attraction for people of all ages! Demonstrating the moon's surface, NASA astronauts trained at these lava fields to prepare for their moon landing. If you plan on exploring the lava caves, some light source is definitely necessary. It can also get pretty toasty in the summer, so we advise bringing some extra water!
4. Shoshone Falls
Want to visit a waterfall higher than Niagra Falls? Visit Shoshone Falls, also called "Niagara of the West", located in Twin Falls, Idaho! Water drops 212 feet (65 meters), as Niagra only drops 167 feet (51 meters). This spot was crucial for Native Americans, as they fished and traded in this area. Tons of activities are provided when visiting: hiking, swimming, fishing, and picnic areas galore!
5. Coeur d'Alene
Coeur d'Alene is the largest city in northern Idaho, being just 30 miles east of Spokane, Washington. This unique city sits on the shore of Lake Coeur d'Alene, providing tons of attractions and interactive activities, like their annual Iron Man competition and their Christmas lights cruise in the winter.
6. Idaho Falls
The falls at Idaho Falls may not be as big as the Coeur d'Alene, but it's just as beautiful! The best views are from the Snake River Greenbelt, a six-mile trail that is populated by hikers, bikers, and fishers. Idaho Falls is rated one of the best cities in eastern Idaho, widely known as the economic, arts, and cultural center for the area.
7. Hells Canyon Recreational Area
Hells Canyon is the deepest river gorge in North America, so you can bet that it's pretty big. The river is nearly 8,000 feet deep! Hells Canyon also has a recreational area that holds archaeological history, with indications that humans had been living there for the past 15,000 years. Take a hike and discover historical sites that early explorers left behind!
8. Lava Hot Springs
Lava Hot Springs is a widely-known resort in Southern Idaho. The town actually quite small with a popular of just over 500, making it a great place to relax away from the city. Speaking of relaxing, you can find five hot springs pools here. The water temperatures range from 102° to 112° consistently, even though the water is constantly flowing to the Pontneuf River at the rate of 250 million gallons a day! When you are tired of the heat, cool off by floating the Pontneuf River on inner tubes.
9. Sandpoint
Sandpoint may also be a smaller town in Idaho with less than 8,000 residents, but it's a big economic hub in northern Idaho. But just because it's smaller doesn't mean there isn't great things to do here! Not only are there beautiful mountains to hike, Sandpoint also sits on the shores of Lake Pend Oreille, Idaho's largest lake that have tons of activities such as swimming, boating and fishing.
10. Boise
Boise is not only the state's largest city, but also its capital. Located in southwest Idaho, you'll find the Basque Block where you can learn about Boise's Basque heritage. Boise's North End has historical houses and tree lined streets. If you're a jazz fan, don't miss the annual Gene Harris Jazz Festival!
SOURCE: https://www.touropia.com/best-places-to-visit-in-idaho/