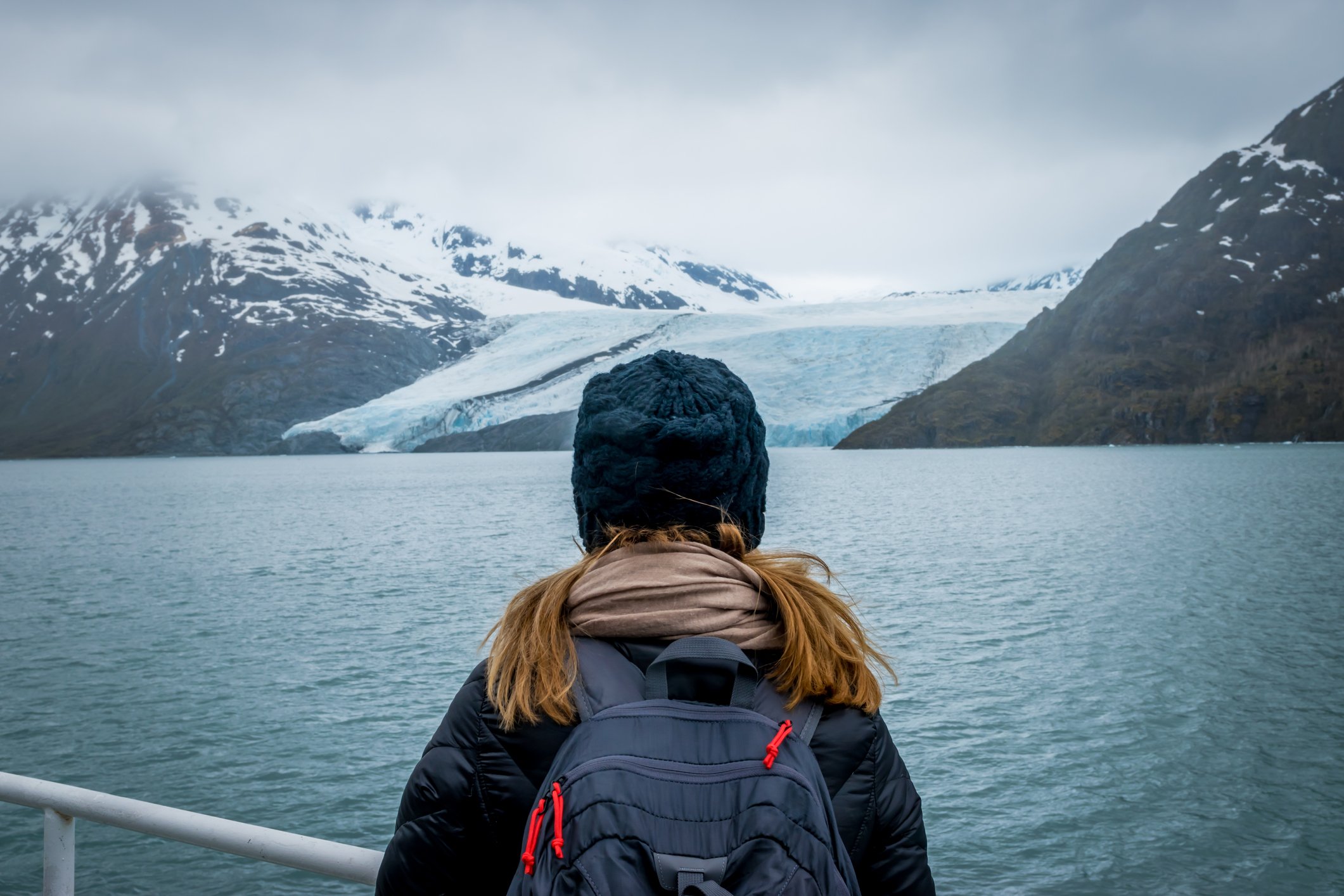 Alaska is easily the largest state within the United States, at 586,412 square miles, offering visitors thousands of attractions to choose from. Surrounded by natural beauty, including mountains, glaciers, and wildlife, visitors to the state have the opportunity to relax and enjoy themselves or enjoy an adventure-filled trip. If you're looking for a new travel assignment and really want to get away, Alaska is definitely the place for you! Take a look at these 10 breathtaking attractions you can visit while on assignment.
1. Denali National Park & Preserve
This pristine national park takes its name from the native name of Mount McKinley. "Denali" means "The high one," which is a fitting name for the highest peak in North America. The 6-million-acre park is a veritable encyclopedia of geological features, with glaciers, kettles, moraines, and horns all on prominent display. The park is home to grizzly bears, moose, caribou, wolves, and a wide variety of other animals. Keep an eye out for "drunken trees," which are tilted because the normally frozen ground around them is melting.
2. Glacier Bay National Park
Located in the panhandle of Alaska, west of Juneau, this park and preserve is another example of Alaska's wild and majestic beauty. Most visitors arrive via cruise ship, and they come for the extensive array of outdoor activities available here. Base yourself at the Glacier Park Lodge, where you can then set out on a hike or a kayaking trip. Observe birds and other types of wildlife, including black bears and mountain goats. Fishing enthusiasts can also take to the rivers for rainbow trout and halibut.
3. Mendenhall Glacier
This wondrous natural feature sits just outside of Juneau. Trends reveal that the glacier is retreating, which has had a series of negative consequences but has also created Mendenhall Lake from its runoff. Another benefit is the discovery of an ancient forest, which helps scientists understand the history of the region. A year-round visitor center details the history of the area while also providing unparalleled views of the glacier itself. From January to March, the center hosts a series of Fireside Lectures that discuss the area's history in detail.
4. Anchorage Museum at Rasmuson Center
Alaska has no shortage of natural wonders, and this museum brings another facet to the understanding of those wonders. Understand the ice that makes up much of the landscape and what makes it appear blue, and learn about what Alaska looked like during the last Ice Age.
Many bones and fossils of dinosaurs and other prehistoric animals are on display as well. Geological exhibits, as well as exhibits detailing the landscape's current flora and fauna, make this museum an essential companion to exploring the region itself.
5. Kenai Fjords National Park
Situated near the town of Seward, this park was established in 1980 and is a popular destination for cruise ship travelers making port in the nearby town. Here, visitors can take guided tours that reveal the abundance of wildlife around them, including bears, seals, and humpback and orca whales. Thirty-eight glaciers are present here, from which the park's name is derived. The park's proximity to the coast ensures that the views are breathtaking, with bald eagles soaring into and out of sight of the majestic pine forests.
6. Alaska SeaLife Center
This marine center is no theme park. Combining scientific study and animal rehabilitation with public access, this facility provides a unique and comprehensive look at the area's native marine life. The main objective of the center is to released rehabilitated animals back into the wild, but while they are at the center, they are the subject of study in an effort to improve scientific understanding and educate the public about the fragile ecosystem of Alaska.
7. Chugach State Park
Visitors to Anchorage should be sure to plan a visit to this state park, which is the third largest in the United States. Rent a yurt by the Eagle River and you can watch the spawning salmon in the summer, or scout for great horned owls in the winter. The historic Iditarod Trail weaves through this area on its way between Iditarod and Nome. Check out Beluga Point for a chance to see pods of its namesake white whales.
8. Sitka National Historic Park/Totem Park
Established in the early 1970s, Sitka National Historic Park – also known as Totem Park – is a place where you can explore the Tingit and Russian history in Alaska. When you visit the park you will not only get to explore fascinating history but also take in stunning surroundings and enjoy the coastal trail, which is adorned with totem poles.
If you want to make the most of your visit here, it is well worth taking a guided park tour so that you can learn all about its history as well as taking in the natural beauty that surrounds you. Make sure you also pay a visit to the Russian Bishop's House when you visit.
9. University of Alaska Museum of the North
Located on the University of Alaska Fairbanks campus, this is a fascinating museum that will both entertain and educate visitors. You will find a number of collections and exhibitions here, which are dedicated to the preservation of cultural, natural and artistic heritage of the area.
You can also take in special exhibitions such as the dinosaur display, which is ideal for both adults and children! There is plenty here for kids to enjoy such as the Early Explorers laboratory and the Junior Curators program.
10. Alaska Inside Passage
Beginning in the Puget Sound of northwestern Washington State, the Inside Passage extends through British Columbia, Canada, weaving through a series of islands before ending up in southern Alaska. The Alaska portion of the passage encompasses over 1,000 islands and offers protection from the open ocean and its fickle weather. A popular destination for canoeists and kayakers from all around the world, the coves and inlets of the passage allow for hours, or even days, of exploration and wonder.
SOURCE: https://www.attractionsofamerica.com/attractions/alaska.php