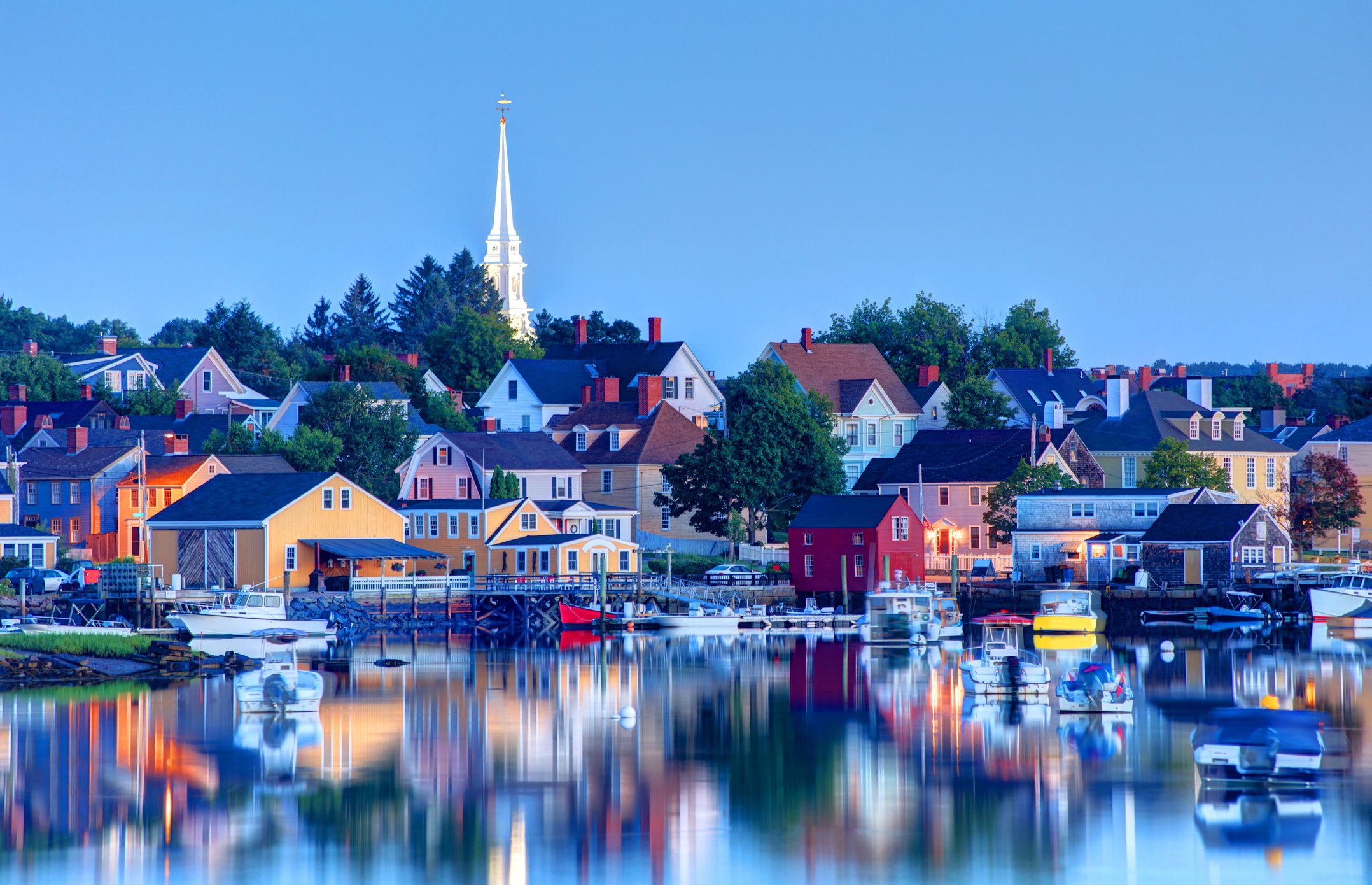 New Hampshire is the perfect state that is filled with both entertainment, pure nature, and history. It was one of the original 13 states that founded the US and produced America's thirteenth president, Franklin Pierce. Clinicians on assignment in New Hampshire will be mesmerized by its natural beauty and entertained by its quirky man-made attractions. The next time you are looking for a travel assignment, we recommend New Hampshire!
1. Castle in the Clouds
Built in 1918, the Castle in the Clouds mansion was built by retired millionaire Thomas Plant, known for making his income within the shoe industry. This mansion has 5,200 acres of land, and now provides entertainment to tourists, including horseback riding, a restaurant, and several live music events.
2. The Northern Forest Canoe Trail
The North Forest Canoe Trail connects 45 different communities and 79 different bodies of water, so you can imagine this is a whole-day experience. You will get to see astonishing views of hills, mountains, farmland, and villages. If you don't have enough time for the full route, a short route is also available.
3. Story Land
The name is pretty self-explanatory; Story Land is a great attraction for individuals of all ages that brings fairy tales to life. Relax on the lake in a swan boat, or take a ride in Cinderella's pumpkin coach, there is something in Story Land that connects with everyone. (They also add new attractions every year!)
4. Attitash Mountain Resort
Located in the White Mountains, the Attitash Mountain Resort offers attractions beyond snowboarding and skiing. Take a fun ride on the zip line from Bear Summit to the base of Attitash, reaching up to 65mph of speed! The resort also offers a 2800ft mountain roller coaster, as well as an alpine slide to get your adrenaline going!
5. Woodstock Inn, Brewery & Station
Dated back to the late 19th century, Woodstock Inn was actually a residential house that was deserted 17 years before new renovations began. The Inn eventually was converted into a Woodstock station for the Lincoln railway station. It now offers amazing historical rooms that provide great food and even better beer.
6. Moose Spotting
If you are looking to add some wildlife to your stay, the White Mountain area offers several moose tours. The tours start in the evening, and floodlights are used to spot moose in their natural habitat. October is the best time to take the tour; it's very common to see male moose with huge antlers.
7. Santa's Village
Regardless of the season, take a visit to Santa's Village. This is a Christmas-themed amusement park that has a wide variety of rides, food, and entertainment. Some Christmas-inspired rides include the Chimney Drop and the Reindeer Carousel.
8. Currier Museum of Art
Hosting over 11,000 pieces of art, the Currier Museum is filled with artwork from local artists, particularly students from the White Mountain School of Art. You can find many paintings, photographs, sculptures and even authentic antiques from New Hampshire's historical times. This is the only house designed by Frank Wright in New England that is open to the public.
9. Squam Lakes
Squam Lakes (Big and Little Squam) are spring-fed lakes that are connected via channel. Tourists can find several attractions including the nature and wild-life surroundings, the National Science Centre, and the Chamberlain Reynolds Memorial Forest, which has multiple hiking trails managed by the Squam Lakes Association (SLA).
10. Whales Tale Water Park
Who can say they have been to a water park in the mountains? Sitting in the White Mountains is Whales Tale Water Park that offers tons of slides and flumes for amusment-lovers, along with a kid's activity area. Parking is free, and pizza and burgers are conveniently offered when hunger arrises. When the sun is shining, the park tends to get very busy. It's best to visit the park on a cloudy or overcast day.
SOURCE: https://www.thecrazytourist.com/top-25-things-to-do-in-new-hampshire/